Your website is suitable with all types of media: desktop, tablet, smartphone …
With the increasing number of electronic devices with an Internet connection, a company must have its own website for every platforms in order to enable its assault of the web with success.
On tablets, smartphones and even games consoles, a company must have a version of its website that take into account the specific features and the technical profil of each media.
Responsive web design is the best solution both in terms of cost and in terms of simplicity to ensure your presence on all media without exception.
The responsive web design enables the creation of an only site automatically suitable with different screen resolutions. During its conception, the website takes immediately into account the various screen sizes available and all the navigation options. The main goal is to optimize website content in each device used.
There are many good reasons for a company to test responsive web design : customer loyalty, multi-media presence, …
of mobile users have already bought via mobile
Internet traffic via mobile & tablet in 2015
Some examples of mobile website
Interactiveman
2022-09-21T11:51:16+01:00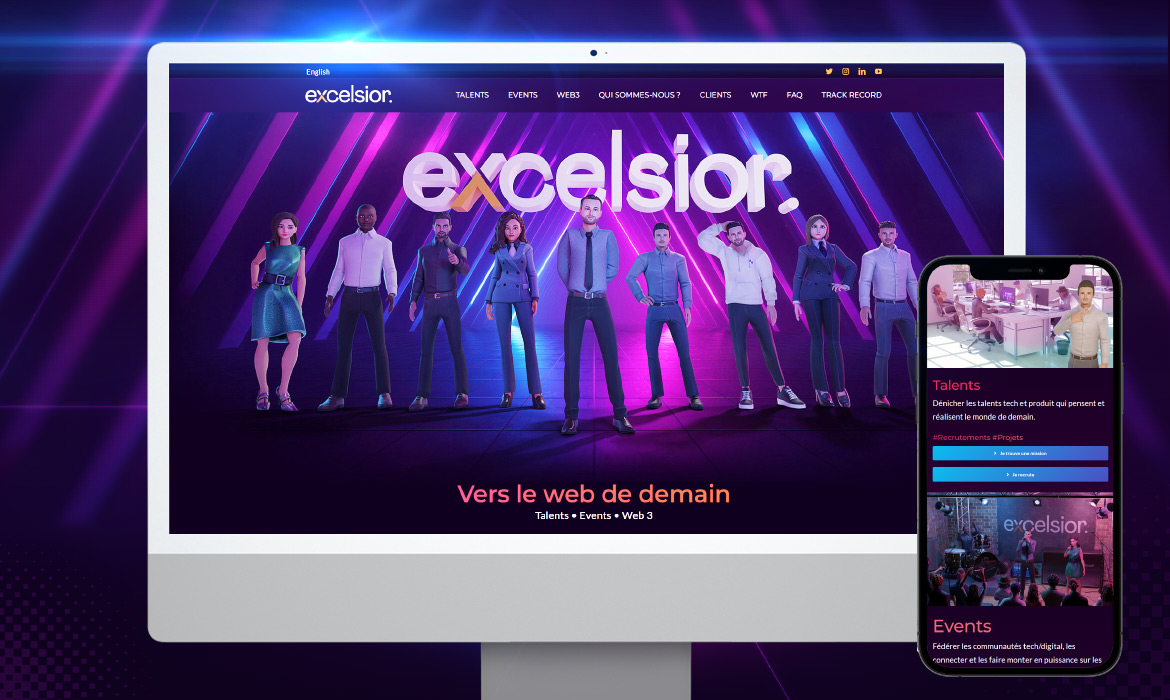 Excelsior Visit this website Présentation Realization of the website for the Excelsior agency, specialized in recruitment, events, consulting as well as on Web3, part with [...]
If your site is searchable in all platforms, you will increase your visibility on the web. One of the other forces of responsive web design is to provide to the internet users with a content and a navigation which are perfectly adapted to the screen used: iPhone, iPad, Windows Phone and other smartphones.
Each electronic device has often its own particular application mode. For example, the smartphone is more especially used to go shopping or to find information about existing trade deals.
The responsive web design solution that is available to you will correspond to all your requirements. Conception of a special ergonomic for touch navigation, adjustment of pages and visuals, …
Do not wait and see our skills.