Holographic veil (front / rear projection)
The holographic veil is the ideal solution to impress your audience during your stage or presentation events. With its many attachments, it will easily find its place in your environment and will offer you a large projection area (front or rear) for ever more impressive holograms! Captivate your audience by proposing a new medium of diffusion guaranteeing a "Wow" effect!
Rental price (veil + projector)
Veil dimensions: 300 cm (height) X 150 cm (width)
Weight : 500 grams
Projector : Lazer, 6 000 Lumens
Renting (veil + projector)
Price
1 day
€700
2 days
€1.300 or €650 per day
3 days
€1.800 or €600 per day
4 days
€2.200 or €550 per day
For a period greater than 4 days, please contact us / 

Security deposit:  €6.000
Sale prices (veil only): Contact us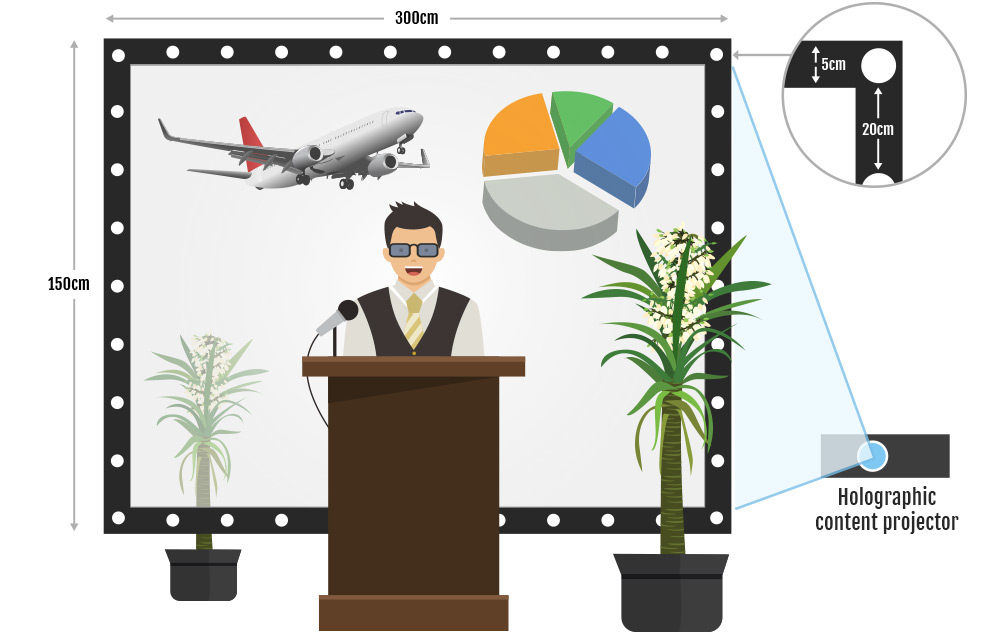 Holographic veil gallery
Click to zoom.