Rear holographic projection
Thanks to the holographic rear projection on storefronts, enjoy many advantages such as enhancing your products by exposing them in an original and amazing way, attracting night passersby when your store is closed, differentiating you from the market, competition or to offer a modern advertising display.
Each holographic sequence can be easily replaced, without changing the installation device, allowing you to easily renew your different holographic animations.
The installation includes the application of a holographic film on the window of your choice as well as the installation of a professional HD projector that will broadcast your holographic content.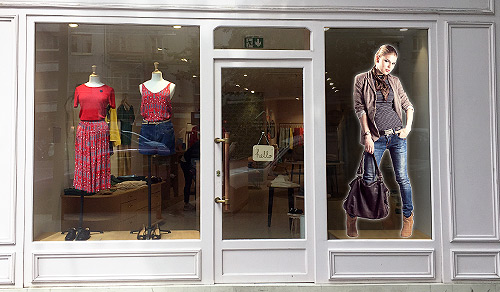 Holographic projector setup
Our system allows you to place the projector 20 centimeters from your window. This avoids dazzling passersby but also prevents any obstacle to disturb the beam.
You can place the projector in height thanks to its support or slightly in height at the bottom of the front.
Animating your windows spectacularly day and night is now possible and it's very easy to use! Whether you want to project contact information, highlight products, communicate on your upcoming collections, broadcast an animated film (or video), holographic overhead projection is the ideal solution.
3D Holographic rear projection
Paris Dauphine PSL University
3D Holographic Logo
Concours du Meilleur Dev de France 2017 – Station F
3D Rolex Watch
Concours du Meilleur Dev de France 2017 – Station F