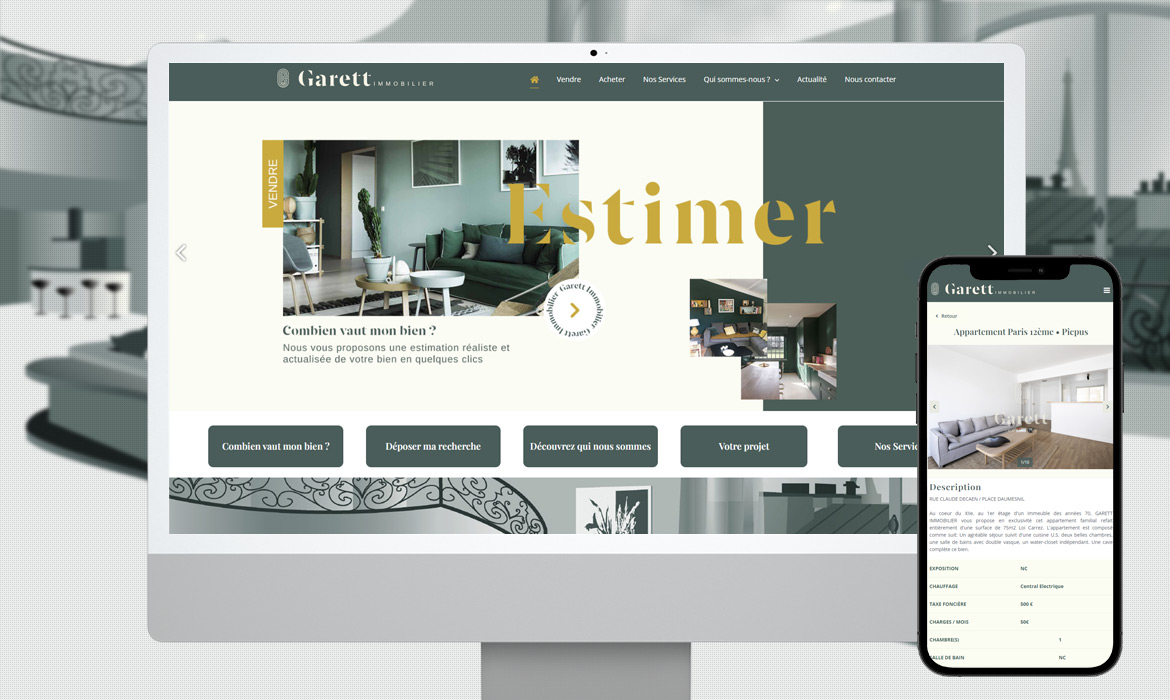 We created the website of the Garett Immobilier agency, which specializes in the sale of properties in Paris. This website, based on the WordPress CMS, has been customized to integrate several specific modules such as two APIs: Apimo and Homadata.
Apimo is a property management software used by Garett Immobilier teams. Its integration directly on the site makes it possible to display the availables properties (+ search engine with an interactive map) as well as their presentation sheets.
The second API, Homadata, allows you, via a multi-step form, to estimate the value of your property that you want to sell after answering a series of questions. Garett Immoblier thus collects the data provided to offert the best support for future sellers in their efforts.
Other modules such as the creation of a contact form, a newsletter collection and management module, a FAQ or a notice display system have also been created.
• Skills: Web design, SEO, Responsive, WordPress
• Year: 2022