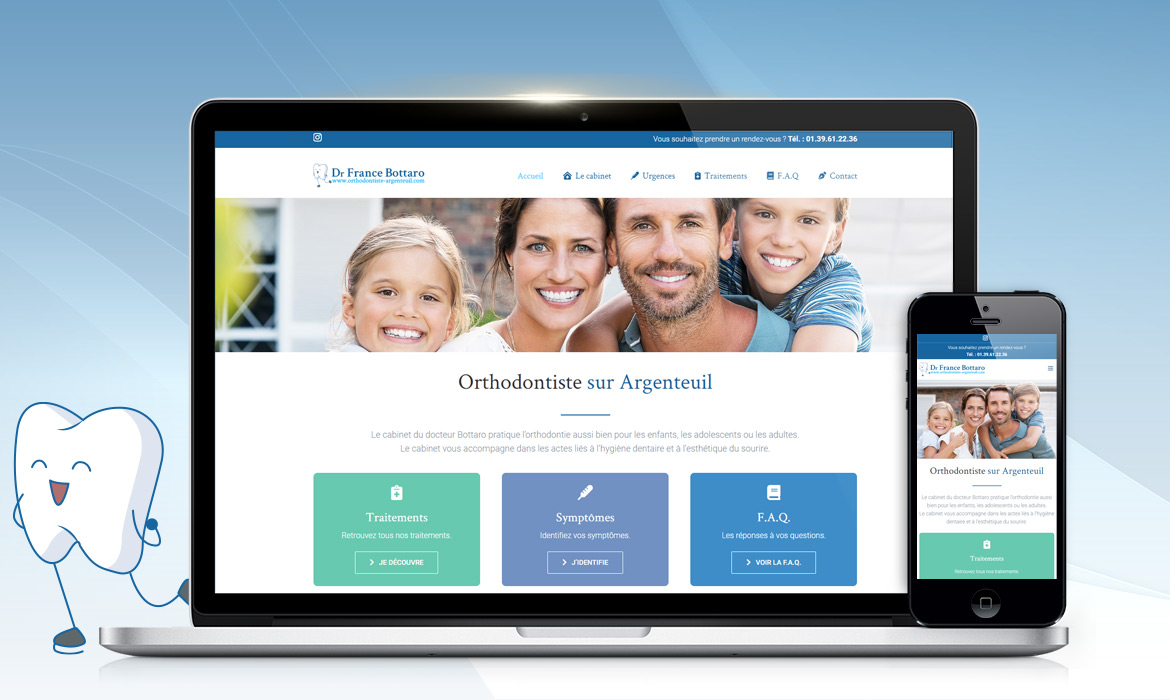 We have created a responsive website (which adapts to different screen sizes: smartphone, PC, tablet, etc.) based on the WordPress CMS for Doctor Bottaro, Orthodontist in Argenteuil (95).
The idea was to highlight his office and its various services in a clear and simple way. As well as making quickly accessible in the form of sheets (FAQ) answers to frequently asked questions such as emergency care etc …
Via a form module, it is possible to book an appointment from the website in a secure and very easy way.
• Skills : Web design, SEO, Responsive, WordPress
• Year : 2019